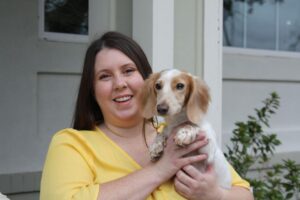 Brandi Christian
Groomer
When it comes to grooming, Adventure Pet has got your pup covered! Our amazing groomer, Brandi Christian offers an extensive background in dog grooming. Since 2014 she's perfected her techniques from the simplest grooming tasks to technical Poodles and everything else in between. She values client relationships and takes whatever time needed to make a pup feel comfortable and calm during the grooming experience. She also collaborates with clients to understand exactly what grooming needs their dogs require and how they love the dog to look so that each pup is returned to its owner fresh and fluffy exactly the way their owner wants it.
Why did you choose grooming as your profession?
In 2014, I realized that dogs are truly my passion. From there I looked for a way that I could actively take care of pups on a daily basis. I started as a dog daycare attendant at a facility in Las Vegas where I was able to get hands on with pups to learn what makes them tick and how to engage with them in a way that was focused on positive interaction, lots of love and straight up fun. During that time, I realized that grooming held a particular interest for me. The thing about me is that relationships are key, and dog grooming really provides that opportunity. There's so much a person can learn about a dog from that focused one-on-one time. Additionally, grooming is a service that requires the groomer to gain the dog's trust before success can fully be achieved. The reality is that nothing can replace time and patience when building relationship with a dog, and that's something I truly enjoy investing in. 
Name a favorite grooming challenge.
I love working with puppies! I love getting to give them a positive experience from day one. Puppies find so many new things scary because life for them is full of firsts, which can be nerve wracking for a little one. It takes a lot of patience, but when you can go slow and gentle it can be so rewarding to watch them realize, "Wait! This isn't so bad at all!" Plus, it's fun to get to set the grooming patterns on each breed for the first time.
What gives you a sense of satisfaction?
Each dog who is anxious has their own set of needs and challenges. Sticking to a routine helps. That way, the more they come in the more they know what to expect. For some anxious dogs they do best with lots of breaks to calm down, while others are happiest being done straight through so they can get back to their parents as soon as possible. Ultimately, I try to read the dog on my table and keep a calm demeanor so they don't feel any negative energy coming toward them.
What advice do you give to clients to help maintain their pup's grooming needs?
Maintaining in between grooms is so important! The best thing I can advise is to invest in a slicker brush and a metal tooth comb. You should strive to brush out your dog daily, but realistically as long as it's being done twice a week then you should be okay. Always brush your pup first with the slicker brush, but then use the metal tooth comb to make sure that the hair is tangle free all the way to the skin. Often times people will brush only the top layer of the coat, and then not understand why the dog ended up matted. The metal tooth comb will help you find tangles that may have otherwise been missed. However, it's important to brush through those tangles with the slicker brush and not the comb. Getting through tangles with a comb would just be yanking out knots and cause pain.
I also highly recommend coming in for face, feet and fanny services if you're looking to let your pup grow out long. This service allows them to look freshly groomed by no longer dragging fur on the floor, cleaning up the sanitary potty areas and opening up around the eyes so they can see. However, it doesn't include removing any length off of the body. It's a great in between service. And if you have a puppy, new dog, or even grooming a fearful dog then working at home with touching their feet, ears and tail can go a long way. Just touching and holding them while the dog is calm, and then rewarding when they allow it, can teach a dog to tolerate or even like being handled for grooming services. This is also true for the short haired breeds who still need their nails clipped, ears cleaned and bathed.
Do you own any dogs of your own?
I have three pups. Barbie is a 12-year-old chihuahua/min-pin mix who I picked up off a busy road. Mandy is a 10-year-old German Shepherd mix that was a foster fail, and Cinnamon is a one-year-old long haired dachshund.
Details
Grooming is by appointment only
775-742-9378 EXT 2
grooming@adventurepet.com
Pricing varies by:
Size, Coat Type
Coat Condition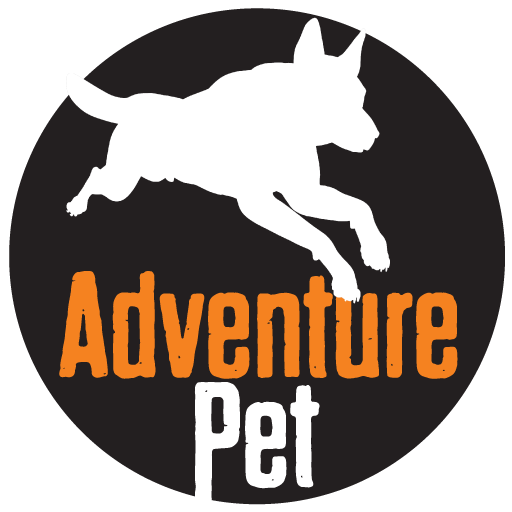 Adventure Pet
4.7

Stars - Based on

99

User Reviews