Boarding
At BaseCamp our pups enjoy a boarding experience that's unique to our area. Adventure Pet is all about bringing adventure and fun to a dog's daily life. At BaseCamp our main emphasis is providing the amount of exercise and stimulation that's right for each dog. One of the unique things about dogs that board at BaseCamp is that all day play with the DayCamp dogs is included in the price. For example: if your dog boards with us on a Thursday night, DayCamp on Thursday and Friday are both covered in the average price of $51. That is a 36 hour window, in addition you are free to pick up your dog anytime Monday – Friday during business hours (7:00am – 6:00pm). The drop off times Monday – Friday are 7:00am – 4:00pm. On the weekend we focus all of our attention on our boarding dogs and have no DayCamp dogs. This means that all the play space is reserved for our boarding dogs. On the weekend, boarded dogs are free to come and go in between 7:30am – 8:30am and 5:00pm – 6:00pm. All dogs must pass our evaluation process and attend DayCamp at least two times before their first boarding appointment (either half or full days of DayCamp).
Cozy Dens
Our dens are custom built to create a cozy and safe environment leaving dogs feeling less stressed about sleeping someplace other than home. Dens are furnished with beds and blankets with room for siblings to share. We supply all the comforts of home and we ask that the only thing you bring is your dog(s) and food. This will help us to maintain a clean and healthy environment from outside contaminants such as beds, blankets or toys from your home. We also use a standard of measuring with cups so make sure your feeding instructions match this standard. Each night soothing oils are diffused, designed to help alleviate any potential anxiety. We have four different den sizes to best suit the needs of your dog. The sizes are Cabins, Lodges, Open Air and Chalets. Den dimensions, weight limitations and household limitations per den are all listed on our pricing page.
Open Air
Some pups really like to sleep on the couch. Or maybe the bed. If your pup is one of these and you'd feel more comfortable with a Open Air boarding sleepover option we have several spaces to provide your pup with a lounge-style overnight experience. Your dog will get to sleep in an area with an open ceiling to the room and we have staff on-site 24/7 so your dog will never be left unattended. A dog must pass a trial one night stay on a non-holiday before qualifying for Open Air boarding as well as the two DayCamp visits prior to boarding.
All Day Play
After a good night of rest and breakfast, our pups are assigned to a handler and playgroup every day they stay with us. They enjoy the same amount of exercise indoors and outdoors that our DayCamp dogs do. Here at Adventure Pet, we create our dog groups based on personality and temperament, not by size. This allows us to customize our groups to best meet the needs of every dog. In addition, we keep our dog handler to dog group ratio very low, this means that our handlers get to know each dog individually and create close personal connections.
24/7 Care
At BaseCamp we provide staff to stay overnight to care directly for your pup. Overnight staff provides additional care and monitoring of pups while they sleep. Our security system has 40 cameras inside and outside our facility to allow staff to monitor our property at all times. BaseCamp management can also remotely access security feeds to provide additional eyes and support. Please note that our cameras are not available for customers to view their dogs while at our facility. We highly value the privacy and security of our clients dogs and our staff. Rest assured if there are any issues that need attention we are more than happy to review footage with our clients. For further expansion of the topic, please visit our FAQ page here.
Hours
Check in for boarding between
7:00am – 4:00pm Monday – Friday
Check out for boarding between
7:00am – 6:00pm Monday – Friday
Weekend check in/out times
7:30am – 8:30am Saturday – Sunday
5:00pm – 6:00pm Saturday – Sunday
More facility hours can be found here.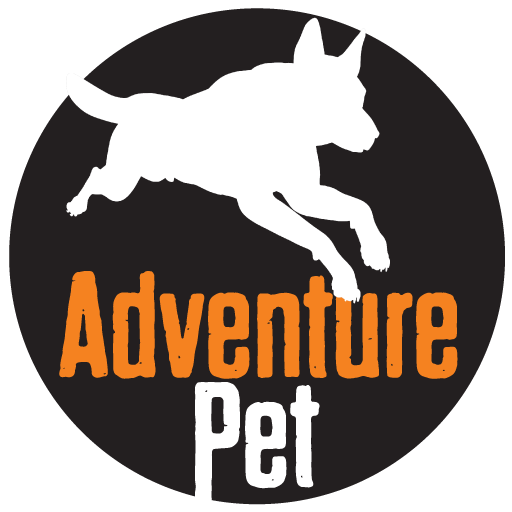 Adventure Pet
4.7

Stars - Based on

99

User Reviews