Puppy 102 - Next Steps (9/29 – 10/27)
Puppy 102 is meant for puppies who have already completed our Puppy 101 – First Steps class. Your puppies are finally at the age that their vaccinations are being completed and they'll be able to go to new places, meet new dogs, and experience new sights, smells, and sounds. The goal of Puppy 102 is to prepare you for this new stage of puppyhood. We will continue work on object, people, and animal socialization. You and your puppy will learn to advance commands you already know as well as adding new ones like "heel" and "place". In addition to this, we will refine leash walking skills and learn manners essential for inside the home as well as out and about. At the end of Puppy 102, you and your puppy should have the ability to navigate all of your new adventures confidently!
-Continuation of puppy 101
-Addressing behaviors through new puppy awareness stages
-New commands like "heel" and "place"
-Games to play with your dog for mental exercise
-Reinforcing recall
-Leash manners and intro to using tools
-Social skills with manners
-Self control around food and other high value items
-Advancing basic commands learned in puppy 101
Pre-requisites
Completion of Puppy 101 – First Steps
Puppy must be under 6 months of age
Bring a hungry puppy and plenty of treats
Dog 101 - Basic Obedience (9/15 - 10/20)
Our Basic Obedience class is a six-week course that covers fundamental commands and beginning proper loose leash walking. We believe that having solid obedience training creates a common language between you and your dog that helps to strengthen your relationship as well as instill confidence in your dog and you as an owner. The goal of this course is to create a solid foundation of training for dogs who have had little to no exposure to obedience training before. Whether you've just added a new member to your family or have just put off starting obedience training, this class will give you the knowledge and hands-on practice to set your dog up for success. This class will show you how to make obedience training fun and mentally stimulating for both you and your dog.
Topics covered:
Sit
Stay
Down
Recall
Heel
Place or Go to Bed
Leave it or Out
Basic Leash Manners
Overview of process to teach your dog a new command
Pre-requisites
Must pass an evaluation at BaseCamp
Fully up to date on shots

Bordetella
Rabies
Distemper/Parvo
Canine Flu

16 weeks or older
Bring a hungry dog and lots of food/treats!
Collar and standard six-foot leash (No Flexi Leads)
One dog per human
What you get
Certification of graduation from Basic Obedience
Automatic Entry into "Advanced Obedience"
Informational handouts on topics covered in class
One free half day of DayCamp
Schedule
Six weeks
September 15 – October 20
One-hour long class
Puppy 101 - First Steps (8/11 - 9/22)
Getting a puppy off on the right foot with the proper training is not only good for your puppy, but also the relationship you're developing with your little one. At Adventure Pet we know that exercise is a very important key to creating a happy and content dog. We also know that the right kind of training can make all the difference in the world in how well your new puppy integrates into your family and the surrounding community. That's why we've created Puppy 101, to help you get to know what your puppy needs, how to communicate with your puppy and create a platform where you continually set this new member of your family up for success. Our six-week class covers drive and motivation, crate training, potty training, socialization and shapes your puppy for future obedience training.
Topics to be covered:
Drive and motivation
Crate Training
Potty Training
Socialization
Obedience shaping
Mouthing
Games to play
Leash pressure
Eye contact and impulse control
Handling
Avoiding negative emotional responses
Schedule
Six weeks
One hour-long class
August 11 – September 22
No class on September 1
What is included
Certificate of completion
Access to next level class (Puppy 201)
Approved evaluation at BaseCamp
Informational handouts that include topics covered in class
Prerequisites
Age: 8-16 weeks old
Vaccines: Be established with a vet and have started the puppy vaccination series.
Do not feed puppy before class (or do not feed a full meal)
Bring kibble and a few high value treats
One adult per puppy
Flat collar and standard six-foot (or less) leash. NO FLEXI LEADS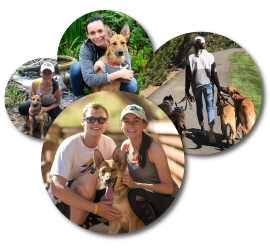 Paige McElroy
Lead Trainer
Paige's passion for training began with and remains in rescue. Although she grew up with dogs and loving animals, her real journey with dogs began when she started volunteering at a German Shepherd rescue. This rescue is where she was first able to see the difference a little bit of time and dedication to training and exercise could make on a dog. The organization cared for 50 plus dogs at any one given time. It was here that she began to wonder, perhaps these dogs would not have been given up if they'd had a little bit of training Read More
Details
Puppy 102  – Next Steps
Five Class Series on Saturdays
September 29 – October 27
Start time is 9:30 am
Class is one hour
Cost is $175 for the five classes
Questions can be directed to training@adventurepet.com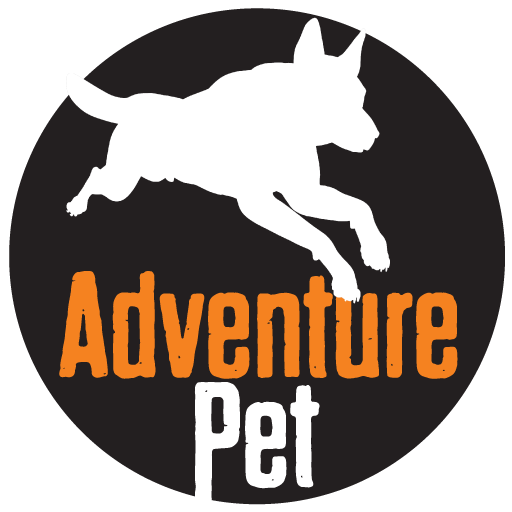 Adventure Pet
4.8
Stars - Based on
47
User Reviews