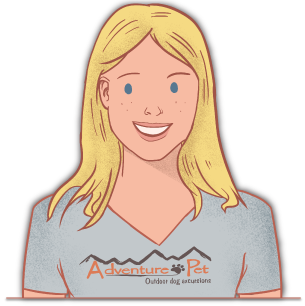 Stephanie Herrera
Top Dog
Stephanie has been an animal lover her entire life and learned the joy and privilege of dog ownership when she and her husband adopted their German Shepherd over eleven years ago. Holly taught Stephanie early on the importance of exercise for animals when it was realized that the only thing that helped keep the new pup from being a destructive pup was regular exercise throughout the day. It's a basic idea, but really the key to what makes Adventure Pet tick.
Recently, Stephanie and her husband, Troy, adopted two very damaged Belgian Malinois rescues and began the arduous and rewarding journey of rehabilitating these animals. This experience opened up a love and appreciation for the importance of truly pouring into an animal to allow it to blossom. Taking over Adventure Pet was the natural next step to continue pouring into the lives and hearts of other animals. Every day Stephanie has the pleasure of leading a pack of dogs whose only desires are to sniff, run, play and chase. Facilitating opportunities for dogs to fulfil those desires is a daily joy.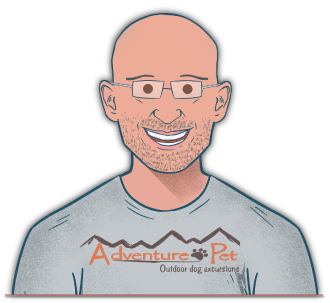 Jon Pettengill
Pack Coach
Jon Pettengill, also known as JP joins Adventure Pet with an endless supply of energy and enthusiasm, which is helpful since as all loving dog owners know this is a key attribute of pups in general. Jon matches his pups step for step as he takes them on adventures. In fact, it's a bit of a competition to see who can out-adventure who. Seeing as how Jon has a background in competitive bicycling and coaching, these skills translate beautifully into a pack leader. Instead of coaching two-legged athletes, he's in the business of coaching those of the four-legged variety, and as the owner of two sweet labs of his own, he has plenty of experience in this area.
When Jon takes your pups out on an adventure you can be sure they've been thoroughly exercised, encouraged, loved and will come home worn out!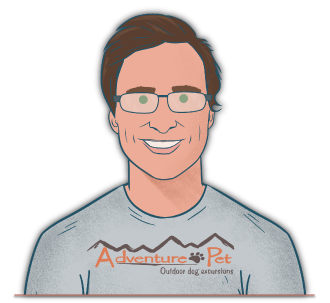 Zach Yeager
Pack Runner
Zach and his wife Rhonda lead a large and diverse pack that includes their young son Till, two dogs Luna and Baxter, and about a dozen chickens.  As the owner of high-energy terriers, Zach is reminded everyday of the importance of providing dogs with regular exercise.  Luna and Baxter are well known in their neighborhood for all the time they spend outside running on trails, pulling Zach on rollerblades, and practicing for agility competitions in the front yard.
Zach's background as a competitive runner prepares him well to thoroughly wear out your dogs on excursions. While even the littlest dogs run circles around him, Zach's adventures promise a brisk pace and plenty of play that leaves everyone panting in the van on the way home.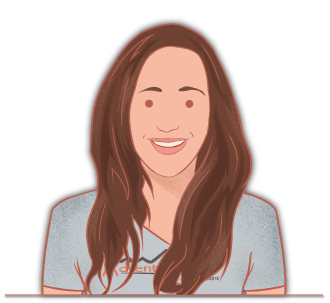 Coty Feest
Solo Extraordinaire
Coty grew up in Lake Tahoe where she was surrounded by a variety of animals ever since she was a young girl. Thanks to this exposure she knew as a child that animals would always be an important part of her life. Her love of animals developed into a passion for animal healthcare, which she pursued after college by attaining her associates degree in Veterinary Technology. Coty has worked in veterinary medicine for seven years, starting at the S.P.C.A., she now works as a Veterinary Nurse here in Reno at Mountain View Animal Hospital.
During her spare time Coty indulges in a number of hobbies with the two loves of her life, her dogs, Monet and Buddah. Having been a college athlete Coty finds joy in outdoor activities such as hikes, walks and trail runs. One goal in particular she makes every summer is to climb no less than five peaks in the surrounding areas. With her knowledge of animal science Coty understands the importance of activity and stimulation for our four legged loves. She is extremely excited to be able to share her passion for outdoor activities (running in particular) with local pups, and provide them some beneficial exercise in the process.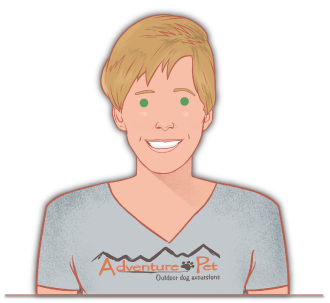 Debbie Tayler
Pack Pied Piper
Debbie has had dogs since she was six years old and horses since she was eleven, so animals have always been a huge part of her life.
Animals are literally drawn to her and follow her leadership. Before her beloved Belle passed, it was not unusual to see Debbie riding her horse followed by the dogs and a cat.
Her skills have been put to the test since adopting Hunter, a Doberman/Basenji mix. Hunter challenged Debbie's creative skills in how to get him exercise commensurate with his extremely high energy level. In addition to hiking in the desert hills with him, Debbie leads him off of her horse and exercises him on a treadmill.
Debbie has spent the last nine years as a barefoot trimmer giving horses pedicures. It has been an amazing training ground in utilizing calm assertive energy to encourage the horses to work with her while they get their pedicures.
You can be sure your pups are having fun when romping through the great outdoors with Debbie.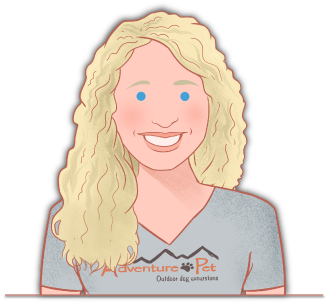 Shawna Roberti
Dog Wrangler
I can't remember a day of my life where there wasn't a dog or a horse in it. I've owned a variety of dogs so have an understanding of different breeds. Currently I own my border collie, Maverick. He's so much fun and loves going out for hikes and walks with me and my husband, Paul. Mavy often comes with me when I ride my horse Haidi out on the trails, those days are my favorite. I also ride Haidi in ranch sorting competitions, my horse and dog definitely keep me from going crazy.
Before working (if that's what you want to call it) for Adventure Pet I was in the insurance industry. Getting away from a desk is a dream come true and I can't wait to have some fun outside with some outgoing, furry companions. I don't think it can get much better.