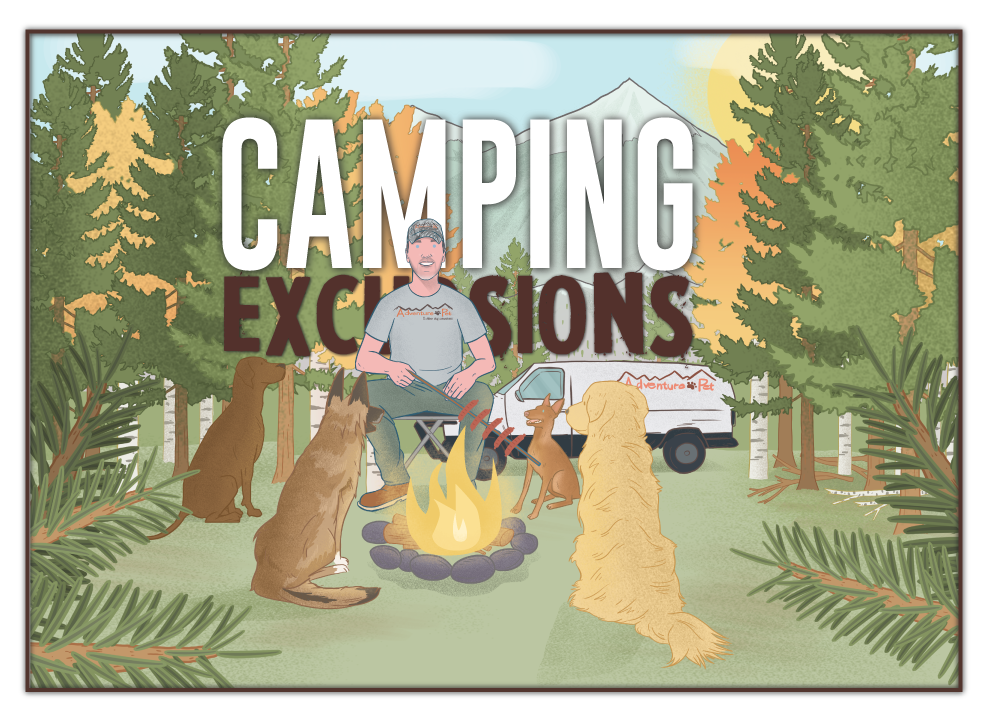 Camping Excursions
What if when you left town your dog could go on vacation as well? This is where Camping Excursions come in. Our amazing team member, Kelly Cavins has dedicated himself to providing a weekend excursion that focuses on creating the ultimate in outdoor experiences for pups. He purposely invested in a 4×4 Sportsmobile camping vehicle to allow plenty of room for pups to sleep in. He's trained in first aid and CPR, and every dog will be outfitted with a GPS collar for the entire weekend. After a military career specializing as an outdoor survival instructor, your pup will be camping in the best hands possible.
Your pups will be picked up on Friday afternoon and dropped off Sunday afternoon. You provide your pups' food, leash, special toys, treats and bedding, and Kelly provides the fun. Camping Excursions are truly an adventure in the wilderness, and won't be in a formal campground to allow pups the opportunity to roam off-leash during hikes, play time and rest. Evenings will include campfire time with plenty of grilled hotdog options.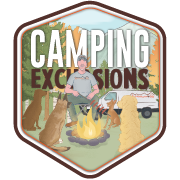 Rates
$200 for the weekend
$150 for the second dog in same house
Reservations are first come, first served for up to a five dog pack. We are now taking reservations for the following weekends:
May 12-14
June 9-11
July 14-16
August 11-13
September 8-10
*Kelly is flexible, so if you have a specific weekend other than those listed, please feel free to ask and we'll see what we can do to accommodate that request.