Bitty Excursions
Some Little Bits love to run with the big dogs, but many littles like to stick with their own kind. If you own a Little Bit you know their bodies pack a big dog personality. However, when it comes to adventure these Bits are better off running with dogs who are all heart and no legs. That's where Bitty Excursions come in. We create a fun filled pack that make our handlers feel like they're watching stuffed animals play. These groups will still have a fun filled adventure off-leash in nature just like the big dogs do, but these packs will be big on personality and little on size. If you have a Little Bit who's ready for adventure we can't wait to meet you!
Rates
One dog Bitty Adventure $27
Two dog (per household) Bitty Adventure $49
Three dog (per household) Bitty Adventure $71
Four dog (per household) Bitty Adventure $88
We typically do not do drop-ins, our Adventures are regularly scheduled outings on a weekly basis. How many days a week your dog(s) goes out with us depends on what your needs are. Some dogs go one day a week while others go five.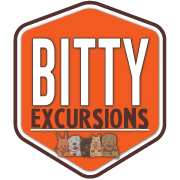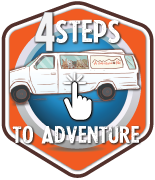 To get the process started for enrolling your dog(s) in Bitty Excursions, simply select the icon above.